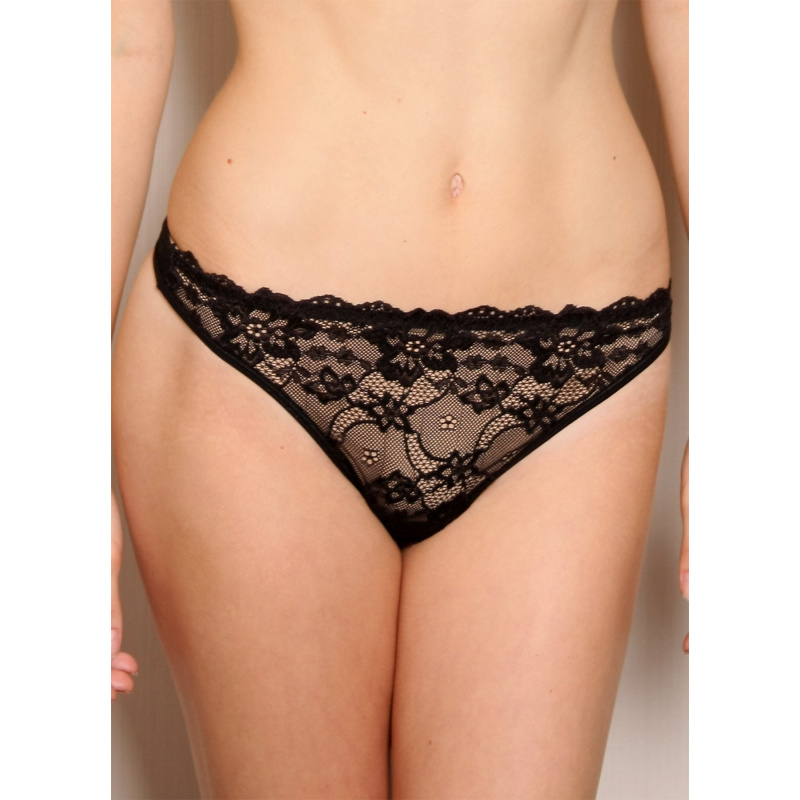  
Lula Lu Petites Kira Thong
Lace thong matching the Lula Lu Petites Kira Push-up bra.
• sheer lace front
• opaque back
Lula Lu Petites - Kira Thong
Style No. LUL1101TH
Lovely lace thong by Lula Lu Petites. The front design features delicate black lace, the back is made of soft nylon fabric.
Details:
sheer lace front
opaque back
Material:
77% Nylon, 10% Rayon, 13% Spandex
Have a peek at the matching bra.