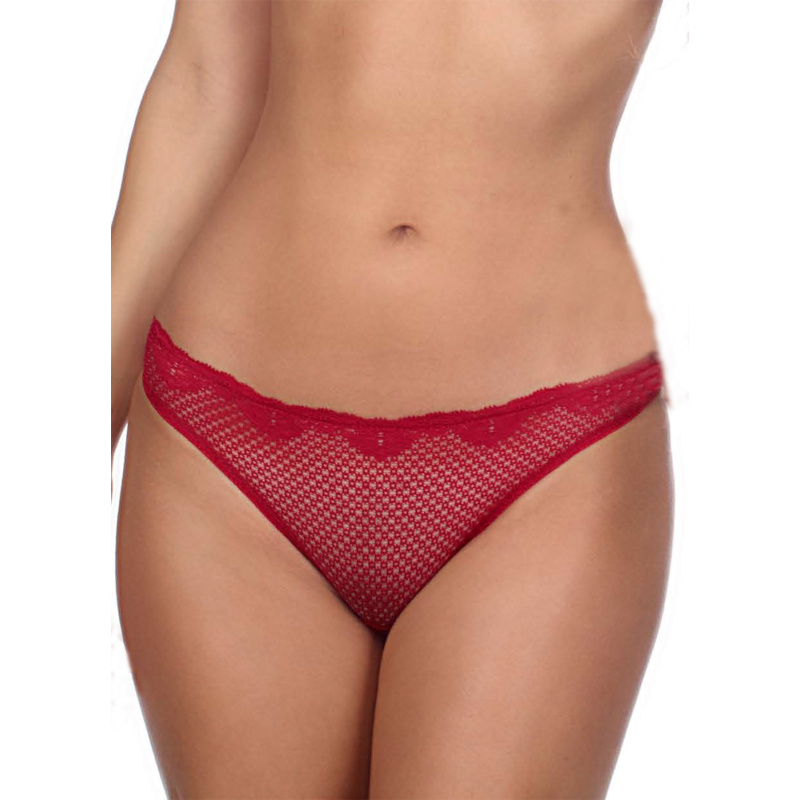  
Timpa Duet Lace Thong
Thong with sheer, stretch lace front, matching the Timpa Duet Lace bra
• sheer lace front
• opaque back
Timpa - Duet Lace Thong
Style No. 615700
Alluring thong with stretch lace design in front and opaque microfiber back. The back design features a keyhole with a small satin bow.
Details:
• sheer lace front

• opaque back

• satin bow and keyhole in the back
Material:
• 86% Polyamid, 14% Elastan
Have a peek at the matching bra.
You might also like