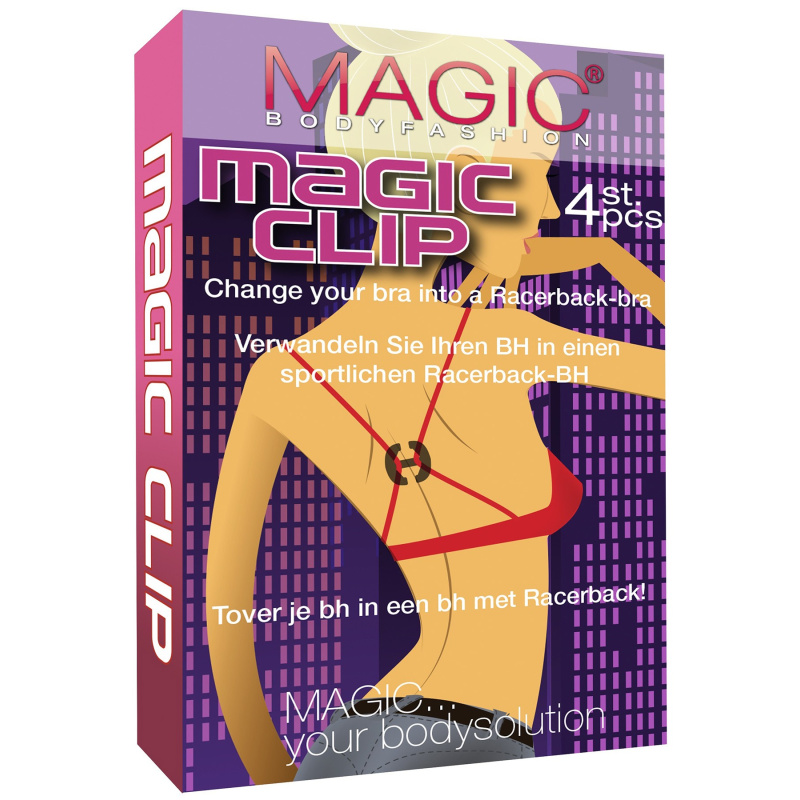  
Magic Bodyfashion Magic Clip
Plastic clips that convert any bra into a racerback.
• flat, soft plastic clip

• 2 black and 2 clear clips per package
Magic Bodyfashion - Magic Clip
Style No. 38MC
Hide unwanted straps: these clever clips convert any bra within seconds into a racerback bra. They can be worn at the back or front so that bra straps are no longer visible with stylish cut-outs. There are four items in the package with two different styles for the desired choice so you can clip them either in the front or back of the bra straps.

Details:
• soft plastic clips

• 4 clips per package in clear and black

• works with different bra styles
Please note that all Magic Bodyfashion items are not returnable.