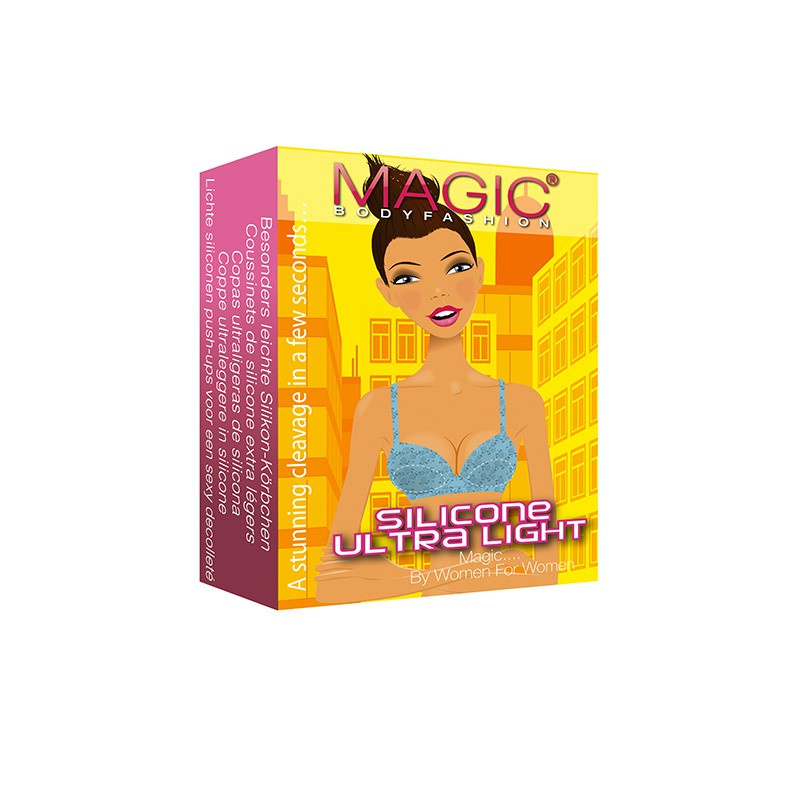  
Magic Bodyfashion Silicone Pads
Smooth and very lightweight silicone push up pads.
• lightweight

• soft silicone

• waterproof
Magic Bodyfashion - Silicone Ultra Light
Style No. 31UL
Add a half to two cup sizes with the natural looking push-up pads. Simply place the enhancers into your bra and let Magic do the rest! The enhancers work with every bra size when put between the bra and skin. Placed into the pockets of bras with removable pads, the enhancers work for bra sizes 75A, 80AAA-80A and 85AAA-85A.


Details:
• lightweight
• soft silicone
• waterproof
• reusable
Material:
Please note that the Magic Bodyfashion items are not returnable.
You might also like